End of January our Run-In test bench for the Continental Reifen Deutschland GmbH has been installed. He is located in the test facility AIBA (Automated Indoor Braking Analyzer) in the Contidrom near Hannover/Germany.
Up to now the tyres for the automated brake tests must be warmed up at the driveway and this in any season and under all weather conditions.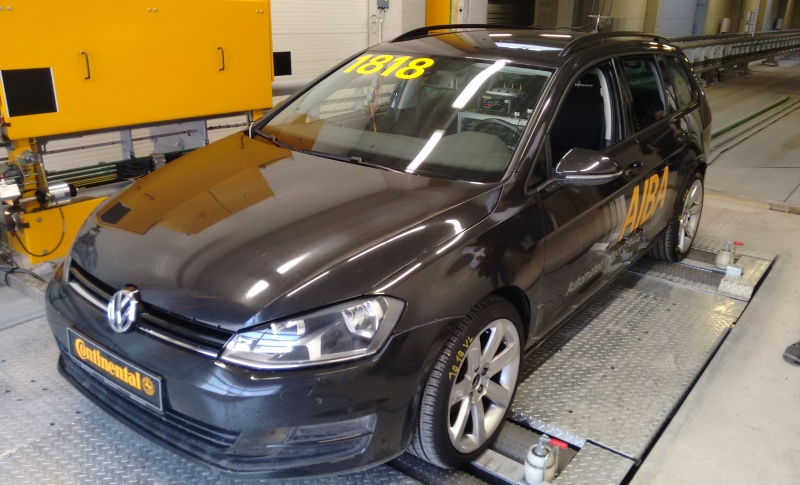 With the new SAXON Run-In-Machine this functionality is now integrated in the fully automatic test sequence. After each mounting of new tyres, the test vehicle is moved automatically to the SAXON test bench and driven there for a configurable time and with a speed of up to 50 km/h (~30 mph). Thanks to the 4x4 test bench with an adjustable centre distance all wheels are warmed up at the same time.
This makes possible a controllable warm-up, which can also be adapted to different tyre types.